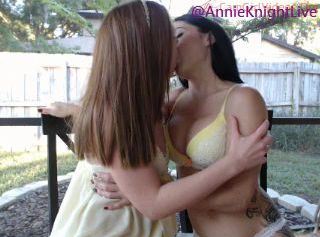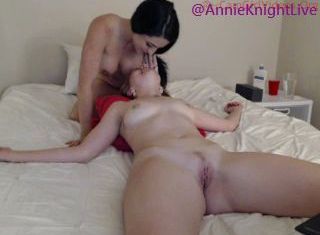 0 Views0 Comments0 Likes
Two part birthday couple show start outdoor, blonde Annie is nude and masturbating, fingering her pussy. Brunette Cleo joins the show, they are on the poolside outdoors, kissing, slapping their ass. Sucking on two hea...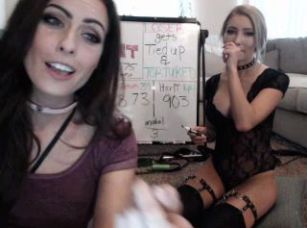 0 Views0 Comments0 Likes
The two girls make a bet on who loses a tip-off to be tied up. The loser is then tied up and teased. After a while they get naked and start licking each other and then they finish with a hitachi.